Hotel Info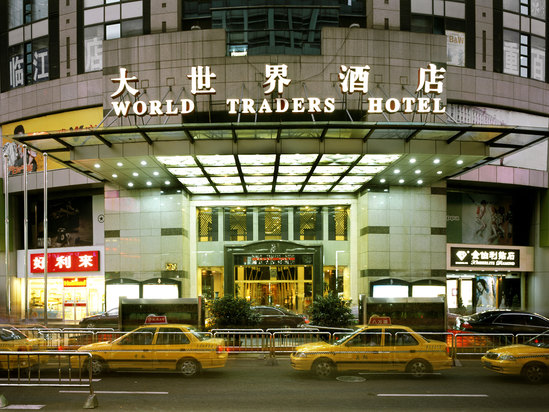 Chong Qing World Traders Hotel(Hongyadong Jiefangbei)
is located in the center of the Liberation Monument in the prosperous business district (zoureng Road, Yuzhong District), close to the people's Liberation Monument, adjacent to Bayi Road delicious street, Hongyadong folk scenic spot, Chaotianmen wharf, Yangtze River cableway, Luohan temple, bombing site and many other characteristic scenic spots; Meimei times department store, Chongqing department store and Chongqing book city all need only a 5-minute walk to experience the culture of the 'mother city' in a short distance. You can enjoy the surrounding food, accommodation, transportation, travel, shopping and entertainment.
Taxi station is located at the gate of the hotel, exit a of Linjiangmen of light rail line 2, K01 road of Airport special line, T480 road of Yuzhong sightseeing special line (covering all the red spots in Chongqing). The transportation is convenient and fast. Each scenic spot of the sightseeing line can let you enjoy the profound historical and cultural heritage of Chongqing's mother city.
The hotel is operated and managed by wenhaoshi (Hong Kong) international hotel management company. It is a high-end hotel integrating guest rooms, meetings and catering. It has complete facilities and a variety of Chinese and western buffet breakfast. Among them, the authentic Chongqing characteristic noodle, beef noodle and pea noodle are highly praised by the guests.
The hotel has more than 200 guest rooms with classic and elegant decoration and comfortable environment. It has low-carbon and environment-friendly floors. Dingcheng guest rooms and business rooms (one room and one hall) on the 21st floor are brand-new and comfortable spaces for business gathering and vacation.
The hotel has been focusing on guest room, conference and catering services for 20 years. With professional service, friendly smile and comfortable environment, it will definitely give you a pleasant physical and mental experience. We look forward to your meeting and story with Chongqing world.
Breakfast price
: CNY58($8.6) / person
Breakfast time
: 06:30-10:00
Breakfast type
: Buffet (Western, Chinese)